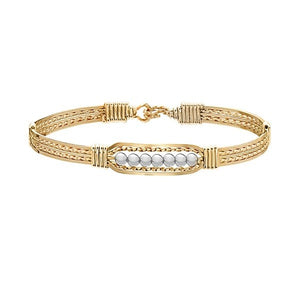 The absolute Power of Prayer is undeniable.
Through prayer, our hearts are filled with joy, our burdens lifted, and our faith strengthened.
This beautifully hand- crafted, seven beaded daily prayer bracelet is a wonderful way to express your belief in the Power of Prayer.
Each bead represents a prayer for each day of the week.